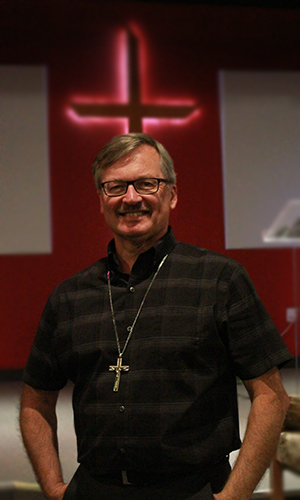 About
Pastor Doug Davis, along with his wife Linda, joins us from the Northern Virginia area, where he started an Open Arms Child Development Center and Christ Community Lutheran Church in Leesburg, Virginia.  Pastor Doug and Linda have been married 38 years and have two grown daughters and two grandchildren.
Pastor Doug is a second-career pastor coming from a background in sales and sales management.  His degree in Forestry Management led him into the forest products industry and sales.  Upon completion of his Master of Business degree, he was promoted to regional manager of a national window manufacturer and subsequently opened his own company for glass replacement and provided warranty services for several window manufacturers.
In 2002, he answered God's call to enter the seminary and changed his career path.  In June 2006, he completed his course work and graduated with a Master of Divinity from Concordia Seminary St. Louis and was ordained.  His previous career and education have given him a wide background of knowledge and experience which he now uses to reach out to the community.
Some of his interests are; spending time outdoors with his wife,  playing guitar, fishing and hunting (when time permits) and meeting new people.  He is always open for a cup of coffee and conversation.
"I see the mission of Messiah Church as following where God leads us in acts of service and to bring the Good News of Jesus Christ to individuals, families and the surrounding communities. We have come to add our voice to the Christian faith community in proclaiming the Word of God.  I am excited to be called to the Prattville/Millbrook area and do the Lord's work.  It is a wonderful area and a great place to start a new ministry."
Contact
334-730-4300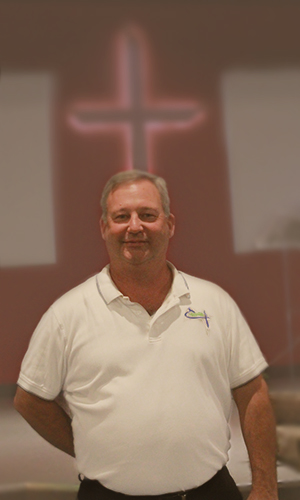 Tommy Lee
Deacon and Church Administrator
About
Deacon Tommy Lee serves as the Church Administrator, partnering with Pastor Doug in implementing the vision of Messiah Church, while also ensuring excellence in the daily operations and finances of Messiah Church.
Tommy along with his wife Irene have been at Messiah Church from the beginning. They had prayed for many years for an LCMS congregation in Prattville and were eager to be part of the launch team. They have been married for over 30 years and have two grown children, Tommy Lee Jr. (Caroline) of Prattville and Kayla Zimanek (Anton) of Tempe AZ.
Tommy is originally from New Hebron, MS and served in the United States Air Force for almost 23 years and has over 32 years of Logistics experience. He earned an Associate Degree in Logistics from the Community College of the Air Force, a Bachelor degree in Human Resources/Management from Park University, and a Master Degree in Aeronautical Science with an emphasis in Operations from Embry-Riddle Aeronautical University. He is a certified Project Management Professional, Private Pilot, and operates a consulting business.
Some of his interests are; spending time with his wife, woodworking, fishing, and flying.
Contact
334-303-2089